yostclan.com
The Yost site – on the surface at least – was a long-neglected fan-built page, circa '97. When the viewer went there, they had access to some archived footage of Mitch and Butchie Yost, old photos from surf magazines, and an outdated (but still functioning) message board.
On Yostclan.com, users could:
• Watch Mitch and Butchie Yost archival footage, flip through photo galleries
• Read Articles about each man's rise to success as well as their demise (Mitch's knee injury, Butchie's addiction)
• Learn more about Mitch's support of local environmental issues ("Clean Ocean PSA" TV spots)
• Dig in to the old bulletin board threads and even post new comments.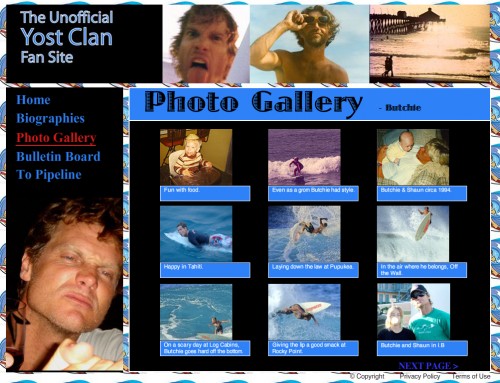 After a minute on the site, yostcan.com would begin to "break".  Once users solved three problems/clues to fix the broken site, they were redirected to another site called "The Pipeline".   This was the gateway to content for avid fans of the show.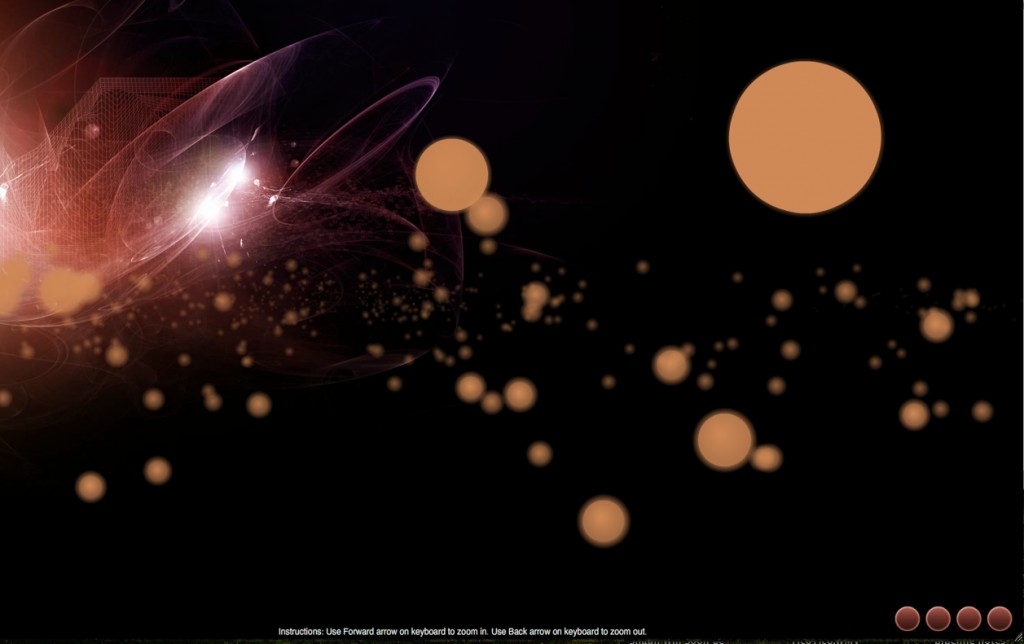 The content was a mix of new media on-set video, show clips, licensed and original photos and text.  Users were able to watch seeded "Node" videos (below) or watch user-generated videos.  Once a video finished, a tool palate would emerge and users could then create their own "node" video, save it, and enter it into "The Pipeline" for other users to discover, creating a feedback loop of creativity
In the Pipeline, users discovered:
• Clues (e.g.: "easter-eggs", roll-overs) led users to hidden traditional video and/or visually "altered" content (tying back to the themes of the show)
• Hidden content evoked users to interact and share their experiences, thoughts, and content with other fans (e.g.: create videos, comments, photos, etc.)
• The "node repository" enabled the user to discover, create and share existing "user journeys".
Ultimately, The Pipeline was the never seen Controller's (G-d's) observation center – the digital outpost of what David Milch called "the place from which the spirit can apprehend the universe…"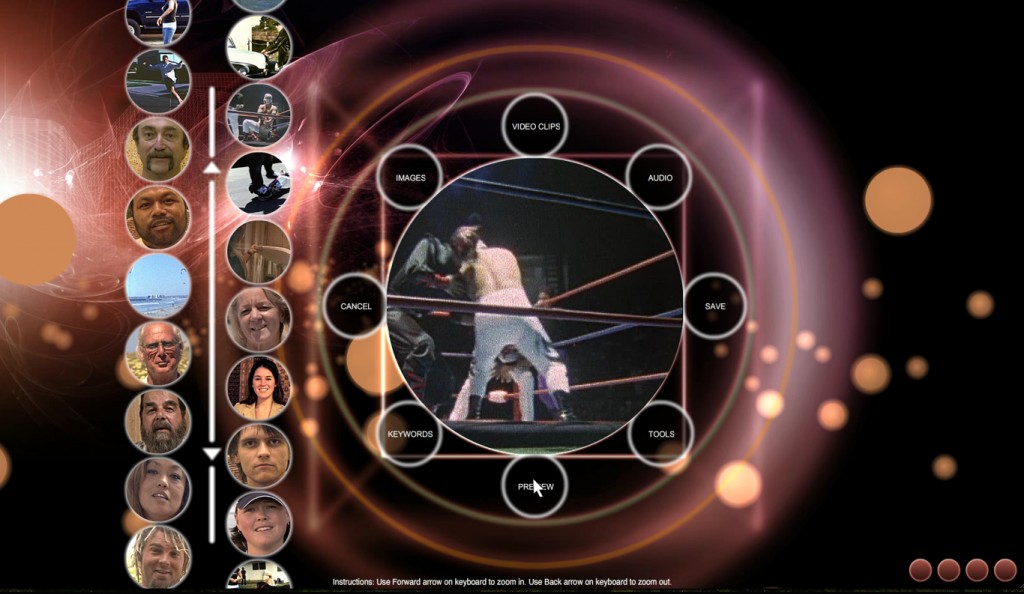 Node 1 – Spirit
Node 2 – Family
Node 3 – Nature
Node 4 – War
Node 5 – Commerce
Node 6 – Games
Node 7 – Tech
Node 8 – Sex
Node 9 – Medicine
Node 10 – Art